Selecting your Mechanical Equipment Options
Underwater 12v LED Light
Illuminate your user's experience with these long lasting and low voltage lights. These are the safest way to provide underwater lighting for code compliance or to highlight your installation.
The Hayward Universal ColorLogic color LED lighting will transform your outdoor environments. They're the only, UL-Listed lights to retrofit virtually any existing pool and spa with vibrant color - even those with just one light.
100% brighter* than any on the market, these energy-efficient, lights deliver spectacular color to pools with a single incandescent light or pools with colored finishes, and breakthrough cost savings and installation versatility for new pools, spas and fountains. All-plastic, low-voltage design, combined with all-plastic thin UCL Niche eliminates the need for bonding, grounding and GFCI.
For more information on the Hayward Universal Colorlogic click here.
Download Hayward Universal Colorlogic Spec Sheet
Set of 2 Vac-Alert SVRS's
Either for code compliance or to provide the only reactive resolution to underwater suction entrapment dangers present in all Hot Tubs. These units are plumbed just prior to the pump's suction ports on the mechanical support package.
Vac-Alert's SVRS (Safety Vacuum Release System) is a self-monitoring, non electrical and low maintenance unit. Simple adjustment with a manual reset the unit will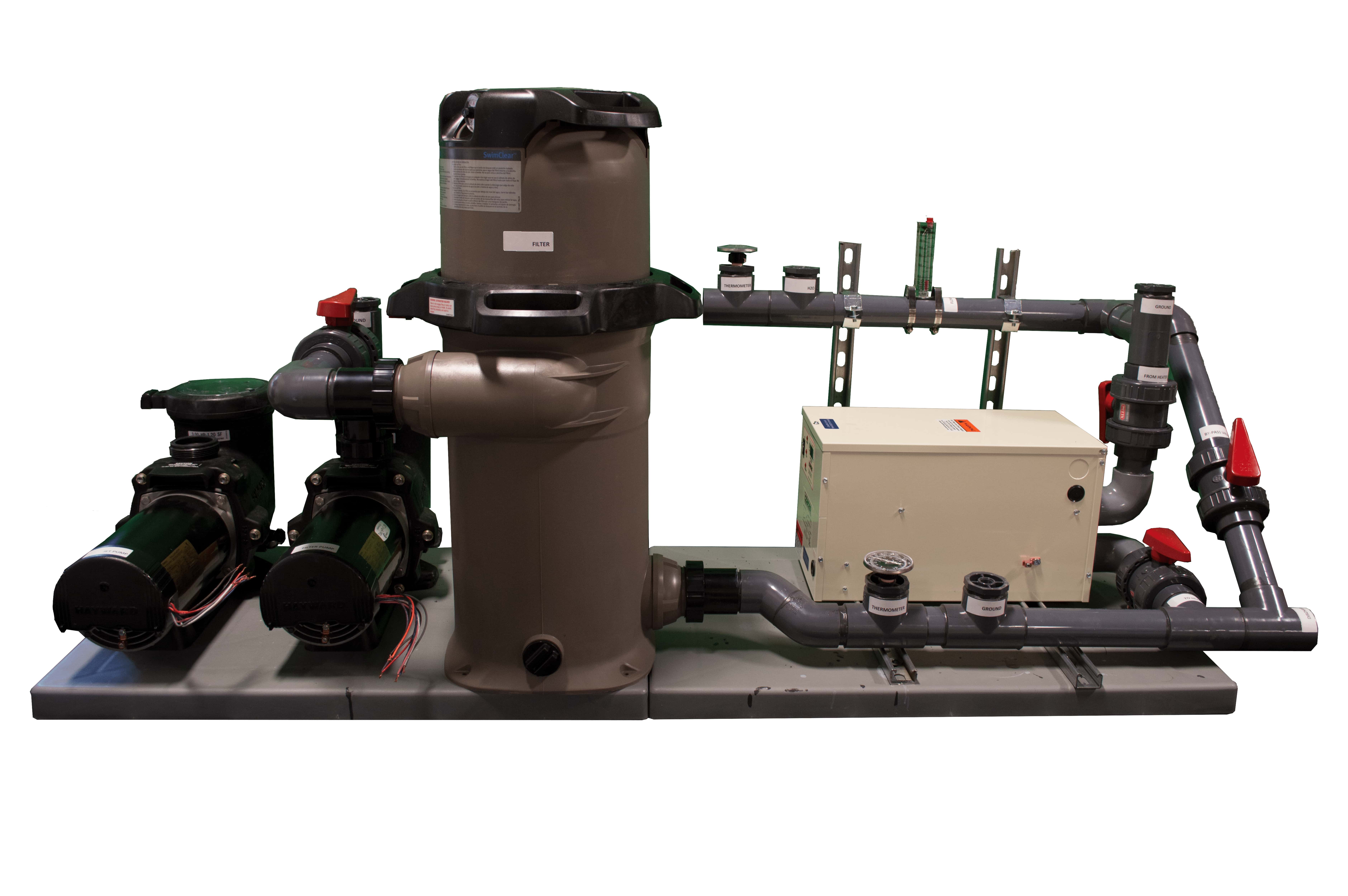 not damage your pump when tripped.
For more information on the Vac-Alert click here.
External High Limit Switch
This switch is required in many jurisdictions to ensure that there is a back up to the heater thermostat ensuring that the heat of the spa water does not exceed 40 degrees C ( 104 F ) as is required and/or recommended.
Download External High Limit Switch Spec Sheet
Electronic Countdown Timer
This timer replaces the mechanical countdown timer for the jet pump operations and avoids the eventual inaccuracies inherent in the spring wear of a mechanical timer.
Download Electronic Countdown Timer Spec Sheet
Emergency Push-Pull Button
Required in many areas, this deck mounted Emergency Shut off button makes it possible to shut off the jet and filter pumps in the case of an emergency and provides another layer of user safety of owner liability protection.
Download Emergency Push-Pull Button Spec Sheet
Audio Visual Beacon
This alarm indicates that the Emergency Push-Pull Button has been activated notifying staff and others of the situation and also prevents the inappropriate use of the Emergency Shut off Button
Download Audio Visual Beacon Spec Sheet
Chemical Automation System w/ Erosion Feeder or Liquid Feeder
A must for efficient and safe chemical conditions in your Hot Tub to ensure efficient and optional operation. Functioning much the same way a thermostat works, this control system constantly monitors the disinfectant and pH levels in the water and controls the feeders to dose the precise chemical feed to meet your desired levels in the Hot Tub Water.
The PoolLink Chemical Controller is specifically designed for commercial spas. PoolLink 100 Series automates control of pH and ORP/ pm levels. A specialized microcomputer is at the heart of every PoolLink. This technology allows the controller to perform complex and exceptionally accurate control functions with the added benefit of versatility, easy set-up, and operation. PoolLink® 100 series is reliable and on duty 24 hours a day, 7 days a week, all year long.
For more infomation on the PoolLink Chemical Controller click here.
Download Chemical Automation Spec Sheet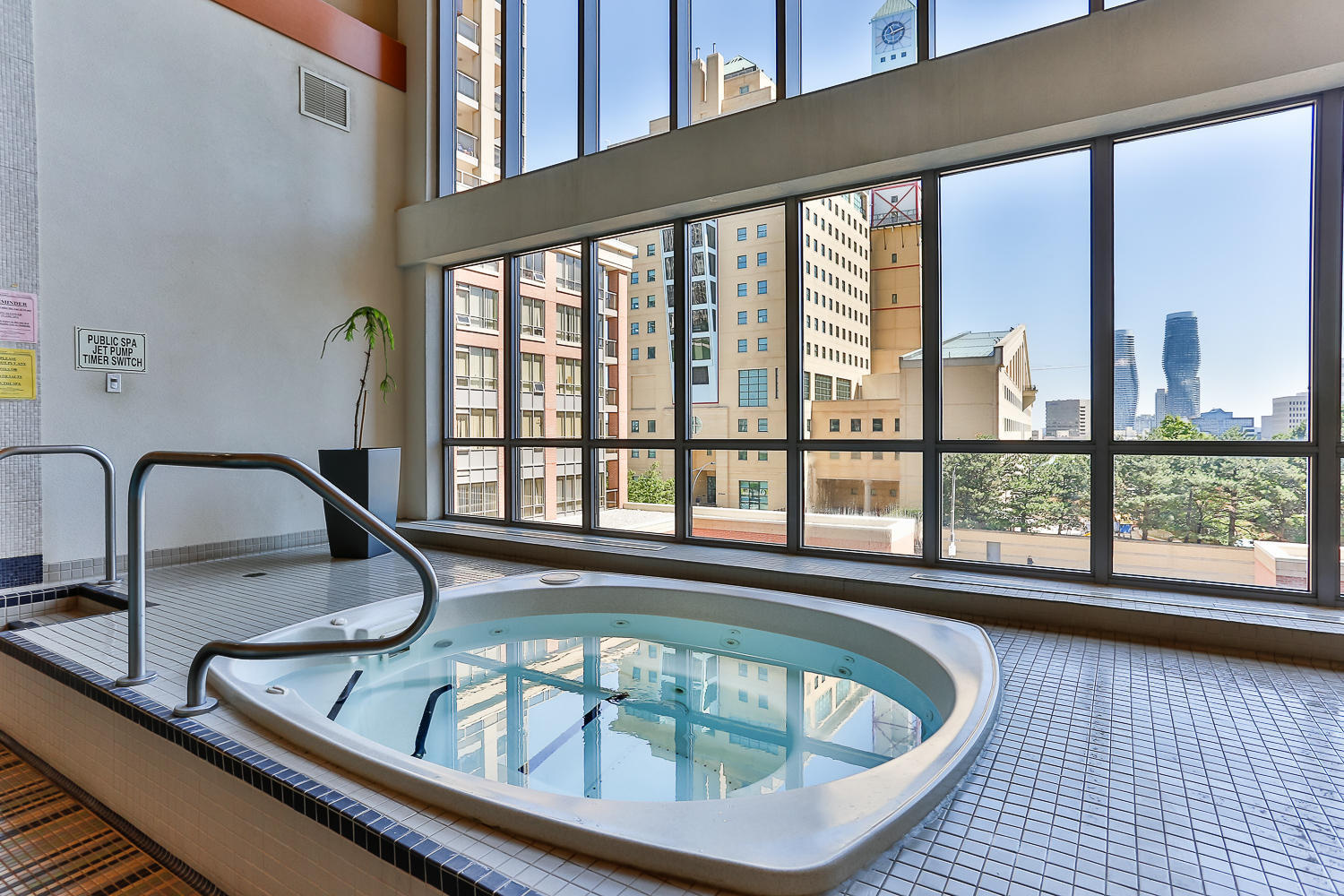 UV Sanitation System
To provide the optimal level of water quality, UV Sanitation is used to compliment the disinfectant in the Hot Tub water. By ensuring even Chlorine resistant bacteria and pathogens or eliminated, your users will have the best protection again recreation water borne pathogens.
The Pura Vida UV Water Sanitizer is a safe and eco-friendly water sanitation system. This system destroys micro-organisms that chlorine or salt generators cannot, keeping your pool cleaner and healthier while dramatically reducing chemical demand without the harmful by-products.
For more information on the Pura Vida UV Water Sanitizer click here
Download the UV Sanitation System Spec Shere
Substitute for Sand Filter
Sand filtration is an excellent option to the standard cartridge filter where ease of maintenance is an overriding concern. With the simple turn of a dial, the filter will flush dirt and debris down the drain and then return back to filtration or can drain the spa when you replace the Hot Tub water.
ProSeries top-mount and side-mount sand filters utilize a precision engineered umbrella-fold self-cleaning lateral system to provide efficient flow and evenly distributed water for totally balanced backwashing and long lasting performance.
Durable corrosion proof materials for dependable all weather performance
Large pressure sand/water drain for rapid winterizing or servicing
Top-mount models are available with 7-position or 6-position VariFlo™ control valve
Side-mount models are available with 6-position VariFlo™ or 2-position slide valve
For more information on the Hayward Pro Series Sand Filter click here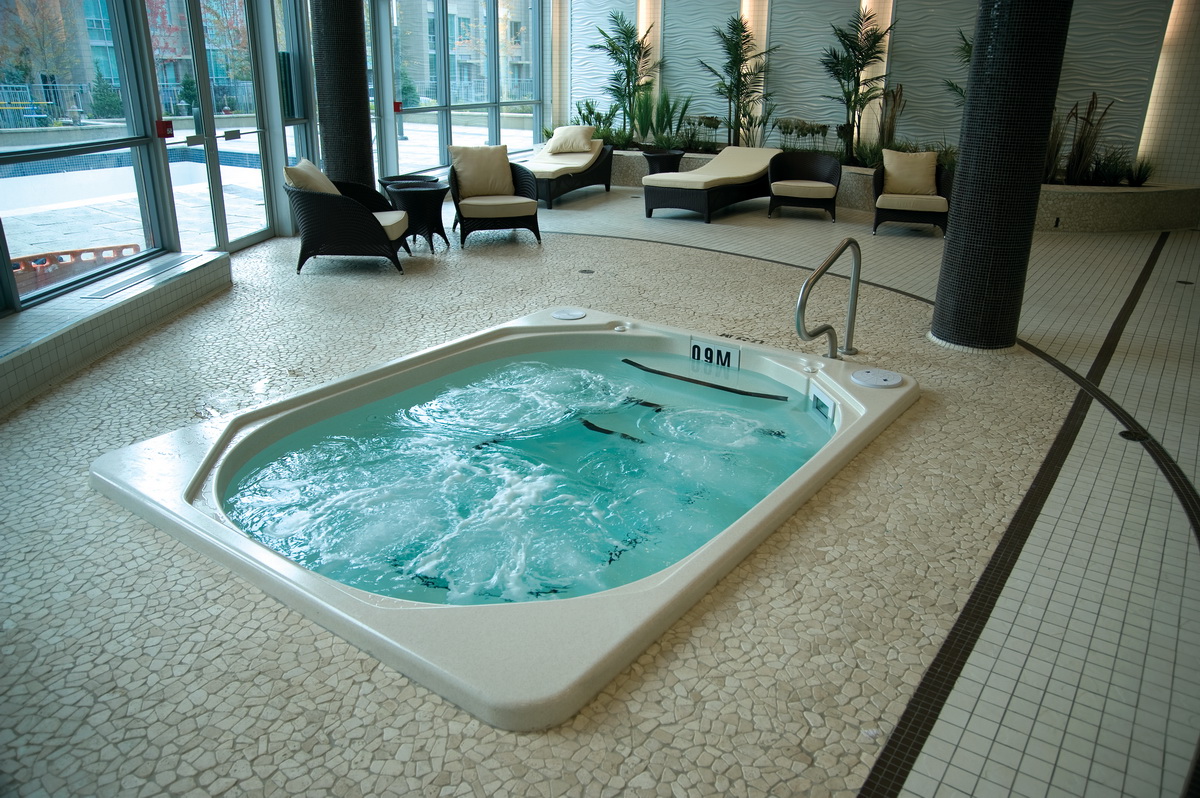 Download the Sand Filter Spec Sheet
Substitute for Gas or Propane Heater
Many customers desire the operational cost savings of a gas or propane heater. In addition, these heaters provide the fastest heat recovery after a refilling of the Hot Tub. Installation requirements may limit locations suitable for placement but please speak to your HydroTher representative to see if these heaters may be the best choice for you.
The Universal H-Series is an energy efficient, high performance, installation adaptable commitment to the pool service professional.
Standard cupro nickel heat exchanger
Excellent salt water and chemical corrosion resistance
Exclusive 'Totally Managed' cupro nickel heat exchanger water flow
Same water velocity through all tubes for faster heating
Patented header by-pass design
Up to 18 percent savings by reducing pump run-time
2in x 2 1/2in CPVC union plumbing connections
Common union for installation or service, adapts to larger plumbing recommended for greater efficiencies
Low NOx emissions - meets clean air quality standards
For more information on the Pentrair Mastertemp Heater click here
Download the Gas or Propane Heater Spec Sheet
Don't see your the option you want, contact our technical team today for custom options!